STUDY, RESEARCH AND EDUCATION FOR HEALTH
While the age that defined Traditional Medicine as alternative is over, we are driving forward towards an inclusive integrated Medicine.
Traditional medicine is a legacy of mankind, whose contents have been selected, sedimented and distilled in the course of millenniums across a wide variety of territories, ethnic groups and cultures…
The scope of activities developed by the Institute spreads in several directions that are complementary and integrated: investigation and study, scientific research, coordination of clinical activity…
Tentatively outlined on many sides, and not fully developed yet, a new concept of health is maybe the most innovative element where traditional medicine plays a major role...
The Paracelso Institute takes particular care in organizing, and providing assistance and consultation for seminars, study courses and refresher courses in traditional medicine.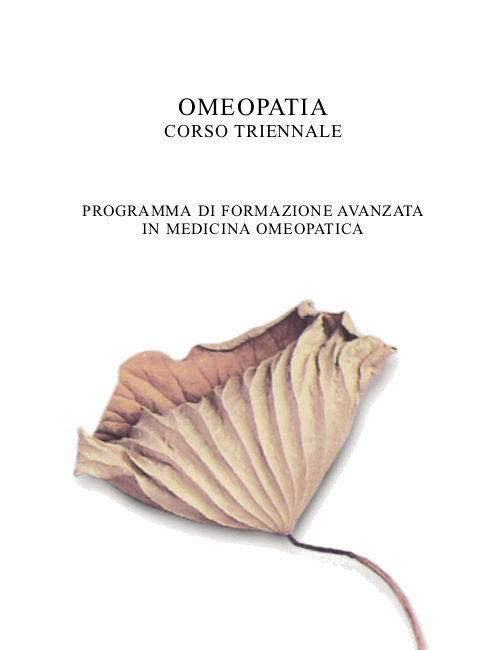 Homehopathy
Three year course
Acupuncture & fitotherapy
Master
Acupuncture
Three year course
News, information, activities and events of non-conventional medicines
EFFECTS OF CYCLOTRONIC FREQUENCIES ON HUMAN RESISTANCE AND REACTANCE IN 31 HEALTHY SUBJECTS Liguori,...
16th World Congress of Chinese Medicine. Organised by the World Federation of Chinese Medicine...
WHO WE ARE

The Paracelso Institute
The Paracelso Institute, Italian Centre for non-conventional medicines, acknowledged as an NPO by the Act D.M. 15/4/96 of the Italian Health Ministry, is a scientific and cultural not-for-profit organization whose scope is elevating the concept of health by acting essentially in the field of traditional medicine.
On the basis of a wide ambitious program whose fundamental pivot has always been the group communion and cooperation, a considerable bulk of work has been made in over 50 years in the fields of study, research, dissemination and clinical application of important and by now qualified branches of traditional medicine.
Those who merely study and treat the effects of disease are like those who imagine that they can drive away the winter by brushing the snow from the door. It is not the snow that causes the winter, but the winter that causes the snow.
Paracelso
Medico
"Alterius non sit qui suus esse potest"
Paracelso
Medico
The stars are visible, yet it doesn't mean they alone constitute the sky.
Paracelso
Medico